Saturday, January 30th, 2010
I thought it was pretty cool when I found out the United States Department of State had choosen to use open source lifestreaming service Sweetcron to power a collective Haiti news site.  The site is hosted on their Office of Innovation Labs site at http://lab.officeofinnovation.org/haiti/.

As some of you may know, I used Sweetcron to power my lifestream on my website. There had been some controversy recently when the founder of Sweetcron decided to switch his website over to a Posterous blog.  Many worried about the fate of Sweetcron, but that's the great thing about open source projects – anyone can pickup the code and run with it. Even though Yong Fook is busy pursuing other ventures, the Sweetcron forums are still active and a lot of people are still developing on it on their own.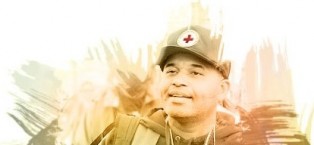 Some are even talking of creating a fork with several of the dedicated developers.  That's why, as someone who's invested in the open source project, it's exciting to see new and creative ways people have found to use Sweetcron.